Per Diem Physical Therapist -- Peoria
Per Diem
https://careers.selectmedical.com/jobs/2023/08/15/23/01/257792/
Banner Physical Therapy.
https://careers.selectmedical.com
https://careers.selectmedical.com/-/media/project/selectmedical/dotcom/careers/logos/google-jobs/banner-physical-therapy.svg?rev=79013c83825b42f1a5fd8c3a7dc730af&t=20220202041007
2023-08-15
Job Description
Per Diem Physical Therapist- in the WEST VALLEY!!!
Join a fast growing market with opportunity for advancement!
Banner Physical Therapy in Peoria (West Valley Region) AZ is looking for a motivated physical therapist to join our family. We have a strong community connection and great relationships with our regional referral sources. We strive for clinical excellence and practice with a combination of strong manual therapy focus and functional based activity training. We are looking for a collaborative personality who brings positivity into the clinic and works well in a team setting. You will be a part of the country's largest provider of outpatient physical therapist connecting with like-minded physical therapists, physical therapy assistants and athletic trainers treating and educating the members of your community. We have reasonable caseload expectations for this full time treating position and welcome PTs looking for clinical and professional growth from a national leader in outpatient rehabilitation.
This is a flexible position that will float to West Valley clinic locations and provide Orthopedic Physical Therapy for diverse age groups, diagnoses and populations.
Clinic Address-
Banner Physical Therapy-Peoria
9401 W. Thunderbird Road, Suite 190
Peoria, Arizona 85381
Our Full Time Clinicians (32 hours plus) Enjoy:
Compensation: Starting at $50.00/hr
UNMATCHED continuing education programs- internal CEU accrediting courses, national certifications, study groups, journal clubs and more!
Company matching 401(k)
Affordable PPO Benefits
Certification and specialist programs
Leadership Training Program
Much more!
To apply, upload your resume and complete our online application TODAY!
In May 2018, Select Medical partnered with Banner Health to become Banner Physical Therapy. This has been an exciting venture for us as it brought together two renowned health care organizations that shares the same commitment to providing our patients with exceptional clinical expertise and customer service. Banner Physical Therapy has 38 convenient valley locations providing core and specialty programs and services, such as orthopedics, pelvic floor, cancer rehabilitation, neurological disorders, and pediatrics, among others. Our evidence-based care and ongoing communication with patients and physicians set us apart in getting patients back to life.
Banner Physical Therapy is part of the Select Medical Outpatient Division, a nationally prominent, locally driven provider of outpatient physical rehabilitation. Throughout the country, the Select Medical family of brands includes Banner Physical Therapy, Select Physical Therapy, NovaCare Rehabilitation, Kentucky Orthopedic Rehab Team (KORT), Saco Bay Orthopedic and Sports Physical Therapy, Champion Sports Medicine, Rehab Associates, NovaCare and Select Kids Pediatric Therapy, Emory Rehabilitation Outpatient Center, Kessler Rehabilitation Center, SSM Health Physical Therapy and Baylor Scott & White Institute for Rehabilitation Outpatient Therapy. Together, these brands comprise a national network of more than 1,800 centers in 39 states and the District of Columbia. The centers offer a wide range of general physical therapy services such as hand therapy, sports medicine and work injury prevention and management. Throughout the country, we also provide physical therapy and athletic training services to professional sports teams, colleges, universities and high schools and serve as the exclusive physical rehabilitation provider to several major U.S. corporations.
#ACN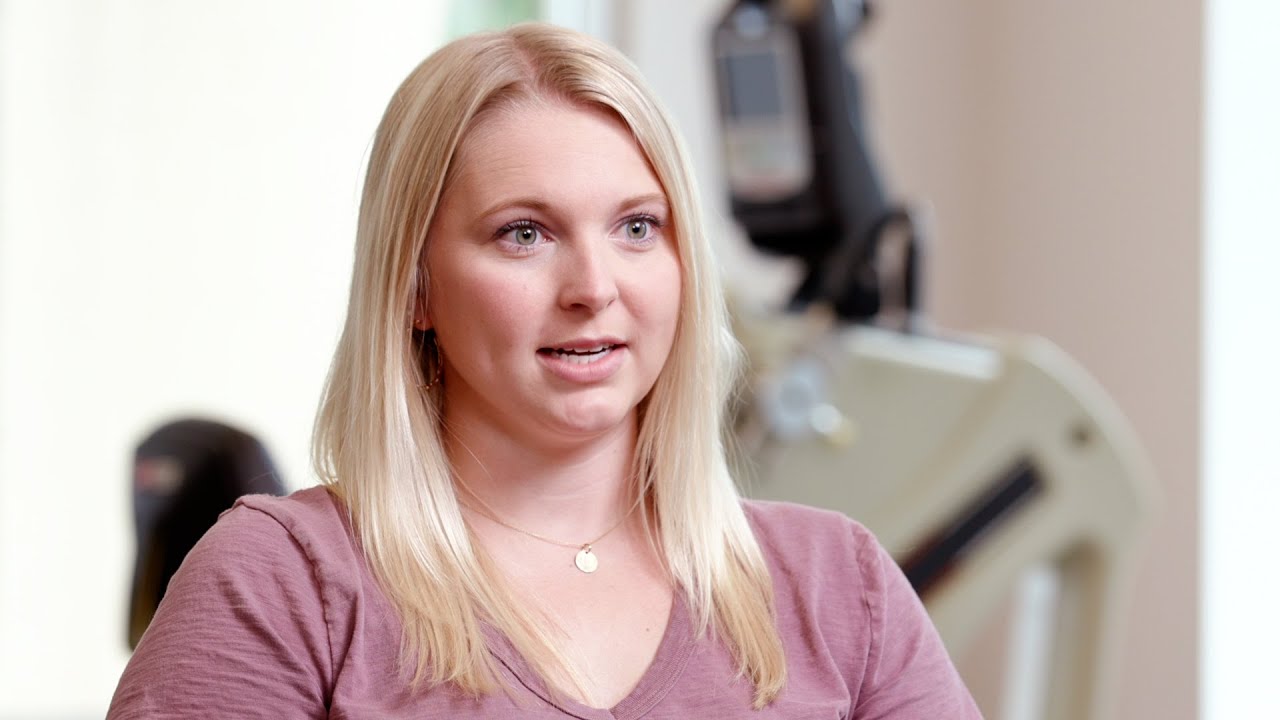 ::after
Responsibilities
Our ideal team member is…
Adaptable and Flexible: willing to adapt or adjust to accommodate your colleagues and patients
Patient-centric: the patient always comes first and we treat every patient with care
An exceptional communicator: someone who communicates proactively and with empathy
Detail-oriented: people count on you to ensure all the details are done correctly the first time around
Team Player: you will be an integral part of a clinical team
So we want to know…
Are you someone who puts the needs of your patients above all else?
Are you one of the most positive people you know?
Are you at your best when you get to determine your goals and decide on the direction of your day?
Do you hate the phrase, "that's not my job!"?
If you answered yes to these questions, being a Physical Therapist at Select Medical may be a great fit for you!
One of the many unique benefits that our employees at Select Medical can take advantage of is our industry-leading continuing education opportunities, which are worth up to $15,580 each year! This includes the opportunity to join Select Physical Therapy's nationally acclaimed and APTA accredited Orthopedic Residency Program, weekend classes and online education, and formal weekly mentoring program available for new grads. Residency and Fellowship programs.
Who is Select Medical?
We are the nation's leading physical therapy provider and our teams are dedicated to the communities we serve. Our mission is to deliver an exceptional patient care experience that promotes healing and recovery in a compassionate environment. Select Medical was founded on five Core Values which guide our interactions with patients, families, partners and each other.
We deliver superior quality in all that we do.
We set high standards of performance for ourselves and for others. We provide superior services to our patients. We continually strive to uphold and improve our reputation for excellence.
We treat others as they would like to be treated.
We treat each other with respect and promote a positive environment where people feel valued. We are honest and open in our relationships and straightforward in our communications.
We are results-oriented and achieve our objectives.
We are focused and decisive in achieving our objectives and helping others achieve theirs. We accept responsibility for our decisions and actions. We are accountable for using our time, talents and resources effectively.
We are team players.
We work together to achieve company objectives. We do our share of the work on time and with superior quality. We share ideas and information. We give honest feedback and accept constructive criticism. We confront difficulties
directly and maintain positive working relationships.
We are resourceful in overcoming obstacles.
We pride ourselves on finding creative solutions to meet challenges we encounter. We are open to change and handle pressure with poise. We are flexible, adaptable and able to learn from our experiences.
To apply, complete our FULL HR application at www.selectmedical.com/careers/
Qualifications
Must be a graduate of an American Physical Therapy Association (APTA) accredited school of physical therapy
Valid State Physical Therapy License/ Registration REQUIRED to start
Ability to work 40 hours per week with occasional late or early shifts to accommodate patients
Cardio-Pulmonary Resuscitation (CPR) certification required.
Physical Requirements:
Ability to lift patients using appropriate biomechanical techniques frequently throughout the course of a work day/shift. Must be capable of easily lifting fifty (50) pounds dead weight alone.
Ability to walk, bend, stand, and reach constantly during a work day/shift.
Visual acuity (near and distant) sufficient to evaluate, diagnose and monitor patient needs and to maintain accurate records, recognize people and provide directions.
Ability to speak and hear sufficiently to understand and give directions.
Ability to push wheeled equipment through the facility and in the community.
Possess fine motor skills for legible and accurate reporting, charting, scheduling, daily correspondence and presentations, either manually or through use of electronic equipment.
Possess fine motor skills for effective and efficient handling of diagnostic or therapeutic equipment.
Additional Data
Select Medical is committed to having a workforce that reflects diversity at all levels and is an equal opportunity employer. Qualified applicants are considered for employment, and employees are treated during employment without regard to race, color, religion, national origin, citizenship, age, sex, sexual orientation, gender identity, marital status, ancestry, physical or mental disability, veteran status, or any other characteristic protected under applicable law.
Not Ready to Apply? Join Our Talent Network
If you are interested in our Career opportunities but not ready to apply, join our Talent Network to stay connected to us and receive updates on the latest job opportunities and company now.
Join Our Talent Network